We at Kumar Properties are constantly on the lookout for new and eco-friendly construction methodologies. Our motive is to provide the best to our customers, a thoughtfully designed and well-engineered structure.
The Aluminium Formwork System (or Alu-Form Technology) is one of the most versatile modern construction systems. Unlike other systems, it is suited to both high and low-rise construction and has other advantages. The main highlight of Alu-Form system is the speed factor. It provides speedy yet accurate and highly consistent casting of all internal and external walls, beams, floor slabs, stairs and other parts of a concrete building.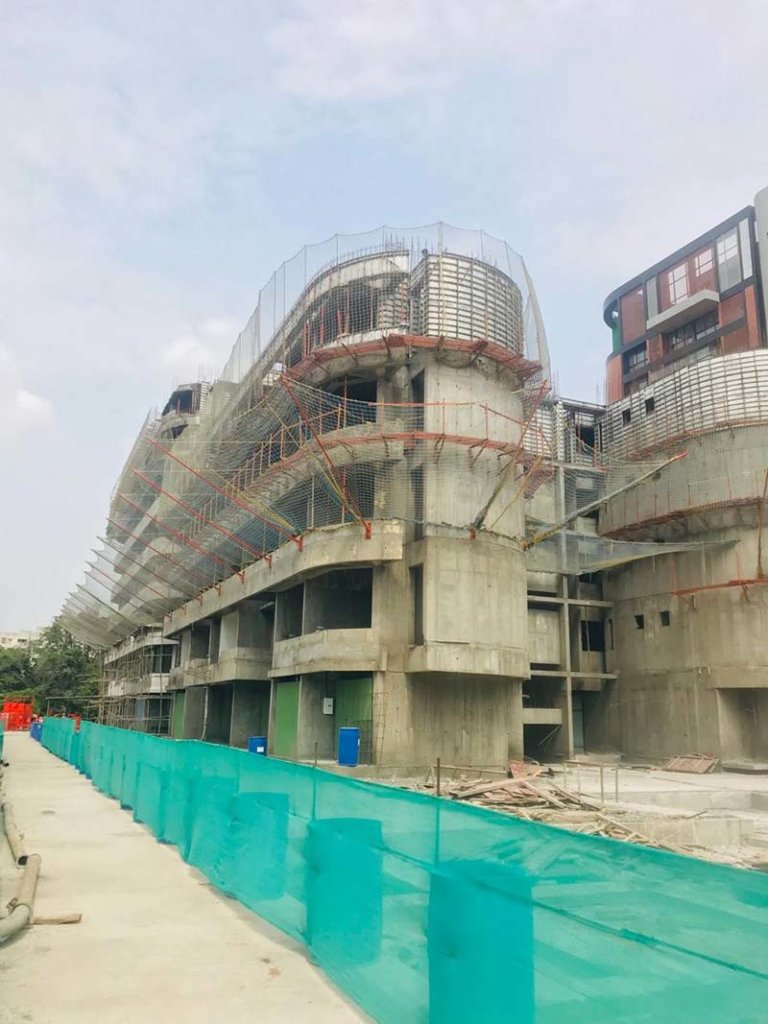 Due to monolithic construction system, it offers excellent waterproofing properties to external building envelope thereby reducing problems of building water seepage on extreme elevation.
Alu-Form technology allows incorporation of internal electrical fittings and plumbing with a high degree of design efficiency, and as a part of the overall building plan.
This technology optimally utilizes materials, which cuts down the use of conventional construction equipment. Since concrete, being inert, compact and nonporous, does not attract mold or lose its key properties over time. It also is a much reliable option as it requires less labor help. Many times construction work gets delayed due to lack or unavailability of labor.
A major advantage of Alu-Form technology is how it puts an end to construction irregularities. It exterminates or drastically reduces the odds of construction delays, in turn, ensuring timely deliveries as per the commitment. Another advantage is the high-quality finish that it provides – flawless and even finishes.
Quality, excellent concrete surface finish, enables elimination of plastering and ensures durability. It becomes yet another reason why you should own your dream house with Kumar Properties.
Advantages 
Green technology – nullifies the use of wood
Fire Resistant – concrete is a highly effective barrier to fire spread
Cut down the need for conventional brickwork
Comparatively low CO2 emission
Custom designed to suit project requirements
Unsurpassed construction speed
High-quality finish
Cost effective for mass production
Panels can be reused over 100 times
Low waste
Reduction on external water seepage to building envelope